By Dejan Kovacevic | Trib Total Media
Brief and to the Point …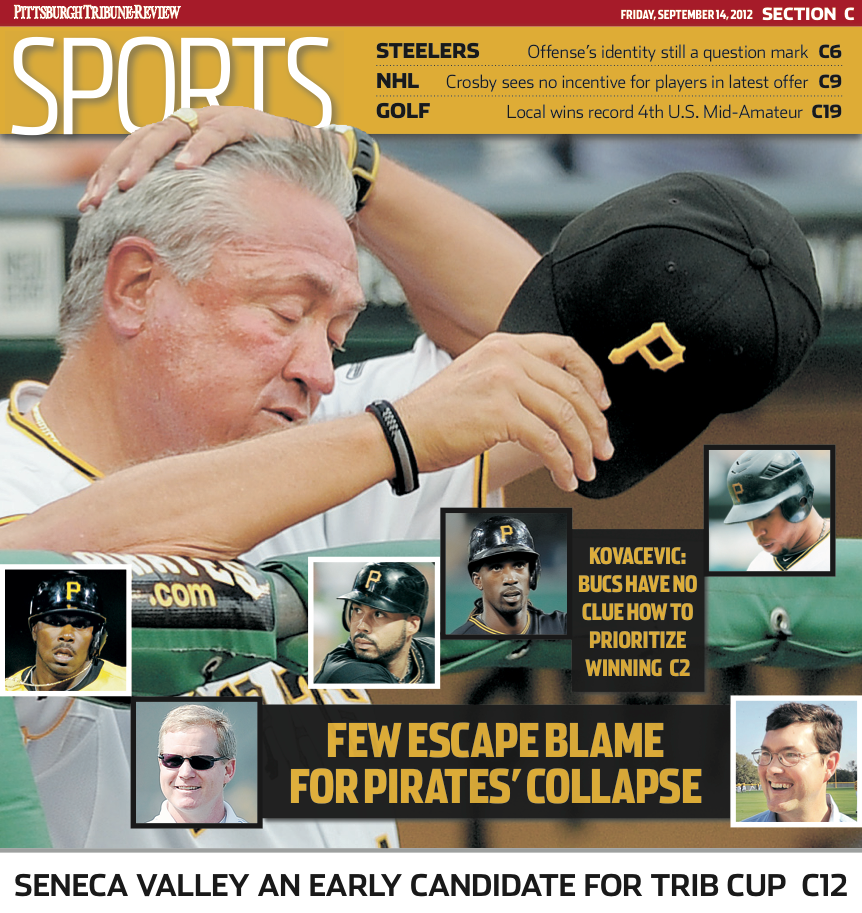 >> The Friday column is about the Pirates still being losers even after some winning, and it's led by some stuff I found out about the team bringing in former Navy SEALS to drill prospects in Bradenton this weekend.
As promised in the print edition, here's more on that topic from my interview with Kyle Stark yesterday …
On the event itself: "We have chosen to add extra days to the Florida Instructional League for some additional training and have some of our players coming in early. An organization composed of former Navy SEALS will be in to do some stuff with our guys and share their experiences. This same group shared some lessons with guys in spring training and worked with our extended spring guys this year — and has worked extensively with many different successful, high-profile collegiate, Olympic and professional teams.
On the objective: The goals for this training include:
1. To give our guys a unique training experience to reinforce various lessons we stress all the time pertaining to leadership, team building and mental toughness (confident and calm under pressure).
2. To allow our guys to be around elite performers in another field.
3. To gain some perspective on another way of life with different demands.
4. To set the tone for our camp by getting the guys to share a unique experience.
On concerns about player injury in such a setting: We always have concerns about player health as every decision we make includes a cost-benefit analysis. The reality is that guys get hurt in all kinds of ways all the time. We did not have anyone get hurt this spring. This group works closely with our athletic training and strength staffs to ensure safety, and we believe in the benefits from the experience.
To clarify, we've done some non-traditional training in the past and have had guys experience some normal bumps, nicks and soreness, but no one has ever had a season negatively impacted.
>> I say my piece on this topic in the column. And to give you the fullest possible picture of the Pirates' perspective, I quote Stark in the column and print for you everything else he said above.
Also in that spirit, I can share with you that I heard from a number of people who are just furious over this. Most were inside the organization, as you'd expect, but I even heard from the outside. One American League scout called the Pirates "a laughingstock" for doing this and panned their minor league fundamentals as "horrible."
I've told you guys before, you have to go digging for some stories. Others just come to you. This one was very much in the latter category.
>> Dick LeBeau sure made it sound yesterday as if James Harrison and Troy Polamalu won't play vs. the Jets. That immensely reduces an already negligible chance at being aggressive with Mark Sanchez, who doesn't react well to that sort of thing.
And that, in turn, makes it incumbent on LeBeau and the Steelers to blitz LaMarr Woodley more than the mere 10 times they did Sunday in Denver. So what if they know it's coming? Best chance for a rush is Ziggy Hood setting picks for LaMarr, all-out, all the time.
>> Here's the chat transcript from yesterday.