By Dejan Kovacevic | Trib Total Media columnist
Morning, lunatics …
>> The weekly chat will come today at noon, as always. Bring a friend.
>> The first of my weekly notes columns will run tomorrow, and I'm for-real excited about it. Always liked writing in that format, and it gives me a chance to touch topics that normally wouldn't get a full column.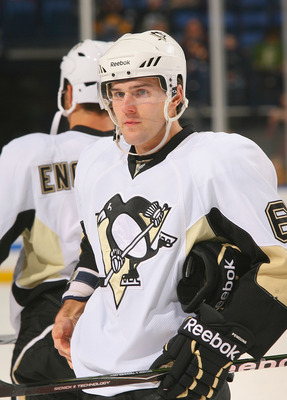 >> Wait, people are complaining about a Ray Shero move?
Hmmm … maybe not the best timing for that.
Regardless of that, Ben Lovejoy wasn't a favorite of the coaching staff, wasn't going to play here and now gets to join a terrific Ducks team that values speed on the blue line.
From the Penguins' perspective, they weren't going to get much with everyone and his cousin knowing their roster situation. Lovejoy was going to go on waivers, with Simon Despres and Robert Bortuzzo looking like they'll stick. I liked Lovejoy more than the coaches, but I can also respect that a) they know way better what they need and b) Shero has nothing to gain by keeping a player his staff doesn't want.
>> Today's Trib has a ton of signing-day coverage for Pitt, Penn State, West Virginia and our scholastic football talent, too, but the one I'll single out here — just because I really enjoyed it — was this piece on Pitt's humble Dorian Johnson from Belle Vernon, by our Jerry DiPaola.
>> Oh, the Dukes. That's 10.
>> This was my guest appearance on TribLIVE Radio yesterday with John Steigerwald. We spent the entire segment discussing the Super-Bowl-in-Pittsburgh column.