By Dejan Kovacevic | Trib Total Media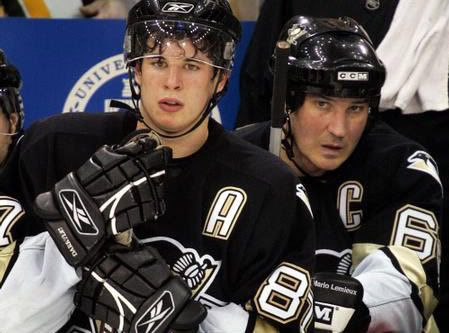 The Sunday column goes a little extra distance to address any Sidney Crosby-Mario Lemieux comparisons one might attempt, given Crosby's rediscovered dominance these days.
Had a lot of fun with this one. Hoping to hear your take right here.
Also, a bit of my talk with Pascal Dupuis after win No. 8 in a row. Guy's doing some pretty creative things with the puck these days, and I couldn't help but ask …
Rob Rossi, Josh Yohe and I are covering the Bruins game today. And all three of us will be part of WPXI-TV's live pregame show that starts at noon.
Finally, here's our Sunday sports section cover …