By Dejan Kovacevic | Trib Total Media
SALT LAKE CITY – Morning, lunatics, from way up in the mountains …
>> The Thursday news piece I wrote for our newspaper's Page A-1 today takes a broader look at the incredible rise of the NCAA bracket into our culture.
Hope you like it. Passed on the standard column format to go this route. Sometimes, the straightest approach to a story works best.
Today's opening day for Pitt, of course, with tipoff against Wichita State slated for 1:40 p.m. Pittsburgh time. Here's beat man Kevin Gorman's game preview, Kevin's coverage of Jamie Dixon rumors, and finally, my notebook from the Pitt locker room.
Oh, and here's my favorite Trib video ever …
… only because Gorman and I were obnoxious enough to stand on the court during Gonzaga's practice.
>> The weekly chat will take place almost as close to the floor, just a row back. It'll be at noon, as usual, and all topics are on the table.
>> The Pirates' overwhelming — if entertaining — incompetence at identifying shortstops through any means of acquisition added a new chapter yesterday with the signing of 38-year-old toothpick bat John McDonald.
That prompted me to rehash old those glorious names — Ramon Vazquez, Bobby Crosby, Jordy Mercer, Brian Bixler, Chase d'Arnaud, Ronny Cedeno, Luis Rivas, Brandon Wood, Argenis Diaz — as well as my old line about how this management team wouldn't be able to recognize Ozzie Smith if he was out doing backflips on Federal Street.
Cue local photographer Mike Darnay with this instant Warhol-ian hit …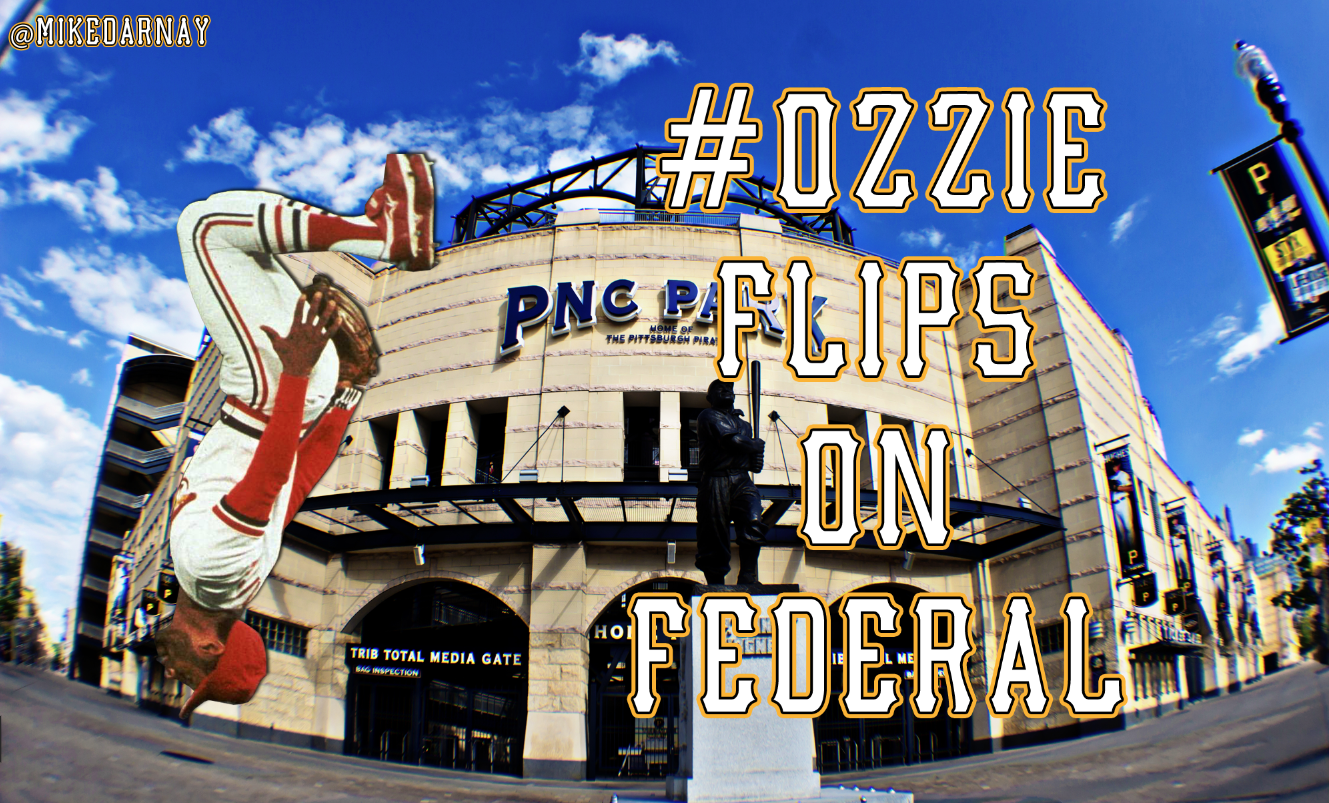 >> Think you'll like this Joe Starkey column looking back at that amazing Tuesday night.
>> Oh, those rebellious Steelers. The next Raiders?
>> Hope to have you along in the chat. Remember, entries can go up as early as 6 a.m.