By Dejan Kovacevic | Trib Total Media

Morning, lunatics …
>> The weekly chat is today at noon, right here in the post that will pop up above this around 9 a.m. Once that happens, you're free to submit entries at any time.
>> Before we get to the NFL Draft that's going to consume the day of much of American society — no kidding, NFL Network's preview stuff starts at 6 a.m.! — I want to point out a couple social media outlets we've developed for the new WPXI-Trib Sunday night sports show called 'The Final Word' …
Twitter: https://twitter.com/WPXIFinalWord
Facebook: https://www.facebook.com/pages/The-Final-Word/129748933881370?ref=br_tf
I'll remind that the show debuts Sunday at 11:35 p.m., with Alby Oxenreiter and Bill Phillips of WPXI, Rob Rossi and myself from the Trib … and you! That's not just a line. We'll have a Twitter scroll running throughout the show. If you follow either of the above accounts, you'll be asked for your input on the same topics we're discussing. Regardless of when you enter it, it can be used.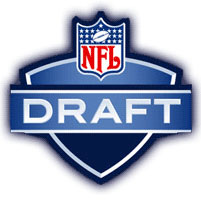 >> I'll be covering the NFL Draft from the Steelers' headquarters on the South Side, undoubtedly deep into the night, since that's how the NFL sees fit to conduct its first round beginning at 8 p.m.
I'll put up a fresh post here after the Pirates-Phillies matinee for all our draft updates and discussion.
Here's the Trib's draft-day preview, by beat man Alan Robinson.
Here's the Trib's mock draft by Mark Kaboly.
Here's the Trib's local angle, by Scott Brown and Jerry DiPaola.
If you missed it, this was my Wednesday column on the topic.
>> The Penguins are in Newark for their, ahem, pen-ultimate regular-season game, and it'll probably be most intriguing to see where Sidney Crosby, James Neal and Paul Martin are health-wise than anything else. The latter two sound at least possible to participate.
Columnist Joe Starkey finds a different intriguing angle: What to do with the power play?
>> Yet another gutted-out, get-one-from-a-pitcher-you-shouldn't-beat victory for the Pirates last night in Philly, with Wandy Rodriguez turning in another solid start and the near-perfect bullpen pair of Mark Melancon and Jason Grilli tirelessly finishing it off.
I'll repeat from the Monday column: What they're doing right now — even Brandon Inge, for crying out loud — is commendable. I just wonder whether it's sustainable given the pitching.
>> Hope to have you in the chat.