By Dejan Kovacevic | Trib Total Media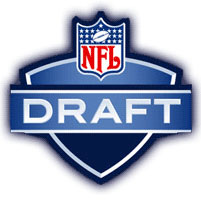 Looking ahead to Bengals on the clock …
Event: NFL Draft 2013, first round
Time: 8 p.m.
Site: Radio City Music Hall, New York, for main event, with Steelers conducting all business from their South Side headquarters
TV, radio: NFL Network, ESPN Radio
Live draft tracker: NFL.com
Steelers' pick: No. 17 overall, rough estimate of time 10:15 p.m.
Here's this morning's Trib sports cover …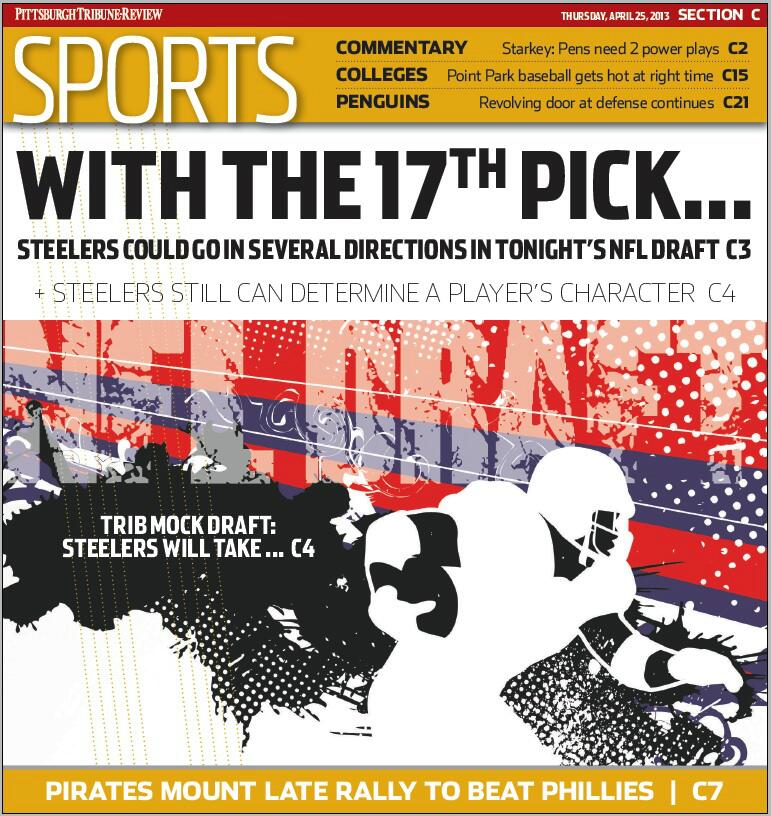 UPDATE 6:57 p.m.: Below is one of 32 NFL team HQs tonight. For those who don't know. Despite all the pageantry of the main event in New York, each team stays in its own city and conducts business via conference call, Cisco and the like.
8:15: In a move that stuns no one, the Chiefs still think it's 1975 and draft OT, Eric Fisher, first overall. No reflection on the player here, but people who knock the Steelers for being old-school have no clue about how Kansas City is … and always will be.
8:44: Our Mark Kaboly sitting to my left, agonizing at being 0-4 in his mock draft. It's not an easy science, for sure. Follow along with Kaboly's angst at his Steel Mill blog.
9:11: There goes Tavon Austin of West Virginia, first local. Rams thought enough to move up at No. 8, so dire was their need at wide receiver. Man, this kid's stock soared the past two months, even the past month alone.
10:13: Steelers take Jarvis Jones at 17th overall.