By Dejan Kovacevic | Trib Total Media
Morning, Lunatics …
>> The Thursday column pays homage to one seriously determined group of individuals … but also reminds that it was just one game. Many, many laps of the rink left.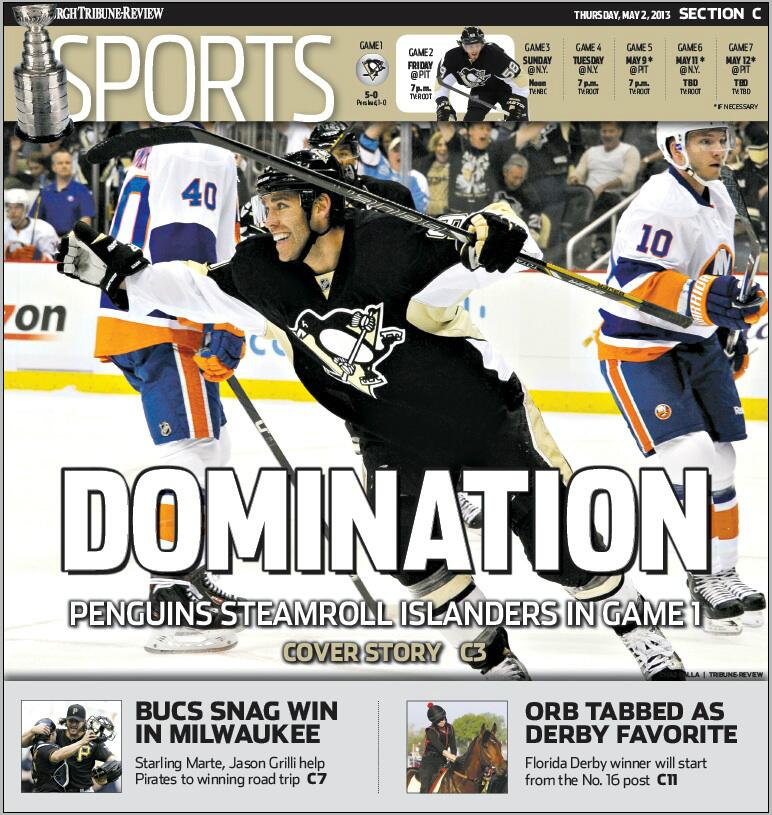 Full news coverage by Rob Rossi, Josh Yohe, Jerry DiPaola and Kevin Gorman is on our Penguins page. Nothing compares, of course, to the print product, which has SIX full pages of material, including my selections for three stars, a feature we'll have all through the postseason.
We've also got this video of reaction from goal-scorers Beau Bennett and Pascal Dupuis …
If you still haven't had enough, the weekly chat will be right here on the blog at noon.
>> The Pirates won in Milwaukee. That happened. That's 8-46 since 2007.