By Dejan Kovacevic | Trib Total Media

UNIONDALE, N.Y. — Looking ahead to faceoff …
Game 4: Penguins vs. New York Islanders, Stanley Cup playoffs, first round
Series: Penguins, 2-1.
Time: 7:08 p.m.
Site: Nassau Veterans Memorial Coliseum, Uniondale, N.Y.
TV, radio: Root Sports, MSG Plus (New York), WXDX-FM 105.9
Here is the official live box score.
Here is TribLIVE's Penguins page. Rob Rossi and I are covering.
Here is my Tuesday column on the need to HIT SOMEBODY.
And here are a couple vids from this morning's skate, where you can hear from both of the prominent players who might be returning to the lineup tonight.
This is Brooks Orpik …
And this is James Neal …
Ask me, and they'll both be in there. Beau Bennett and Simon Despres virtual locks to be scratched. Could be other moves, too. We'll see. Do with this what you will, but Tyler Kennedy and Deryk Engelland came off the ice with the regular players. Those who lingered more than a half-hour afterward — almost always the scratches — were Bennett, Despres, Joe Vitale, Dustin Jeffrey and Robert Bortuzzo.
Oh, and if you haven't seen it, here's Sidney Crosby on the cover of this week's Sports Illustrated …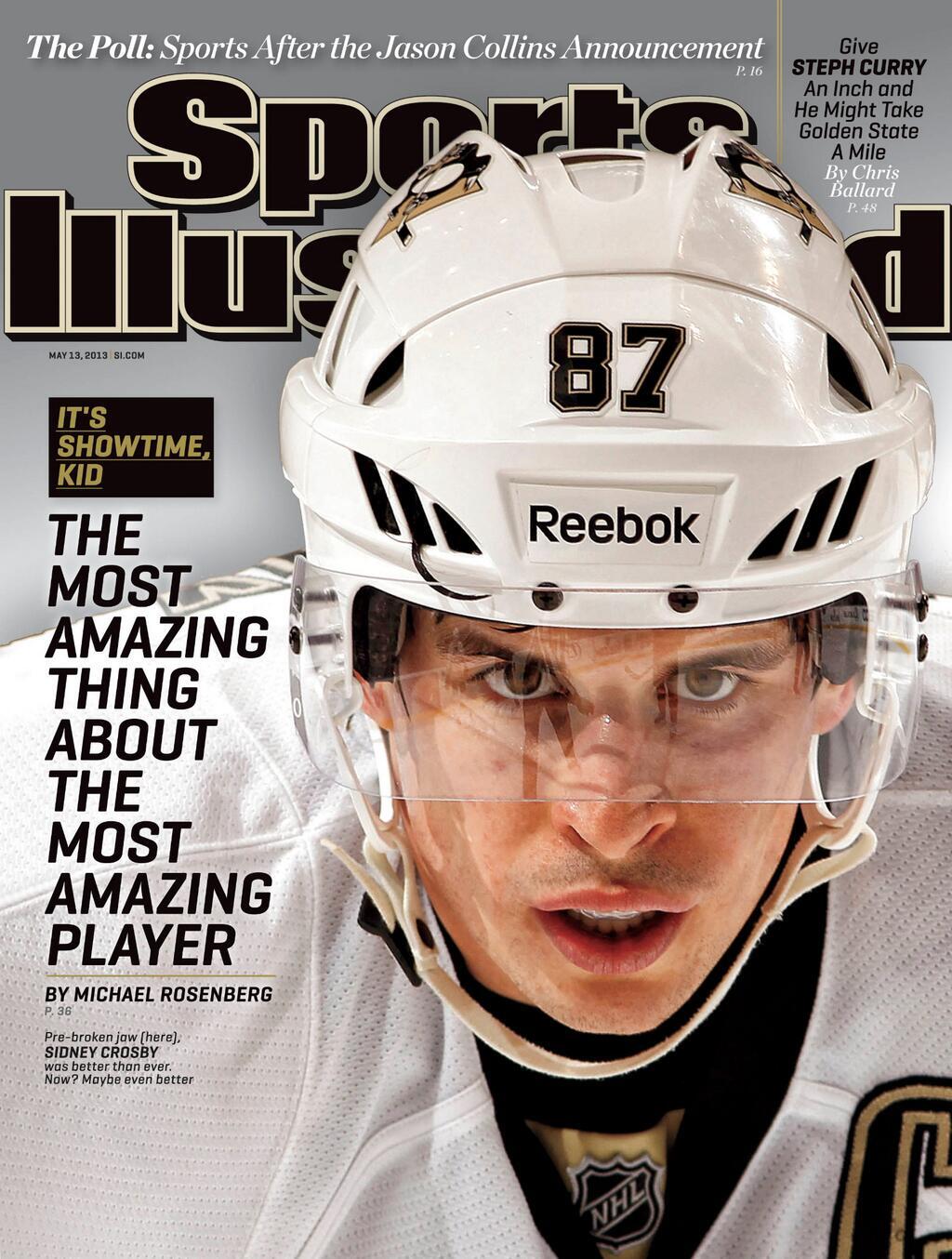 He hadn't seen it until I showed him off my iPhone, and he reacted in typically understated fashion: "Nice."
No getting through to him on a game day.