By Dejan Kovacevic | Trib Total Media
BOSTON — Morning, Lunatics …
>> The Friday column examines — or re-examines Dan Bylsma's future with the Penguins. Some might recall I broached this subject a couple days before these playoffs, and that column can be found right here.
Here's some of what Bylsma had to say yesterday at the Penguins' hotel …
Our full Penguins coverage for the day …
>> The call on Bylsma will be made by Ray Shero, by beat man Rob Rossi
>> Kris Letang and his eleventy billion D partners, by Josh Yohe
>> Brandon Sutter reiterates the no-quit line, by Yohe
>> The national TV ratings are terrific, by Bob Cohn
>> Complete playoff photo gallery, by our Chaz Palla
>> More on the Bruins from our news partners at the Boston Herald
>> It's Bruce Gradkowski's offense … well, through mid-July. Alan Robinson reports from the last day of OTAs on the South Side.
We've got a bunch of pics from OTAs, by the way.
>> The Pirates were off Thursday, but the front office reignited the lighter fluid to burn more of Bob Nutting's money on the Major League Baseball draft last night. Maybe this one will be different.
>> It isn't quite MLS, but it's as close as Pittsburgh will get for a while: The Riverhounds play a friendly tonight against visiting Toronto FC of MLS, albeit a roster of two rehabbing starters and reserves.
>> The chat transcript covered a ton of ground, including some Steelers and Pirates.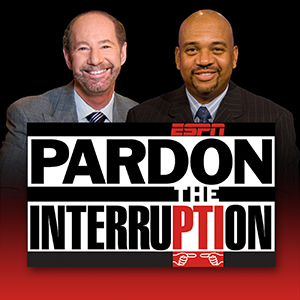 >> The ESPN guys on 'Pardon the Interruption,' Tony Kornheiser and Mike Wilbon, had a little fun at my expense over yesterday's column critical of Sidney Crosby and Evgeni Malkin, which is actually pretty amusing in that they read what I wrote completely incorrectly, including the most bizarre turn near the end when they suggest I referred to Crosby as 'a failed bum.'
Fast-forward to about the six-minute mark to hear for yourself.
Yee-hah, huh?
I'll take the last laugh, though: The PTI Twitter account, perhaps in a fit of remorse after some complaints from Trib readers, retweeted that column to their 745,000 followers.
Jackpot!
>> I'll visit with TribLIVE Radio at 12:30 p.m. to update from the Penguins-Bruins Game 4 skates. And then, of course, the main — perhaps final — event itself.
>> Sports aside, I wish I was home today.