By Dejan Kovacevic | Trib Total Media
Morning, Lunatics …
>> The Monday column looks beyond a Kris Letang extension and wonders when, if ever, the Penguins will prioritize youth again.
Here's Letang news coverage, by Rob Rossi at the NHL Draft in Newark.
Here's the draft coverage, including — gasp — a goaltending top pick?
That's right, meet Tristan Jarry …
And here's around-the-league coverage, including a riveting run through the top four. Would never have believed Seth Jones could fall to the Predators, but the good franchises make their own luck, right?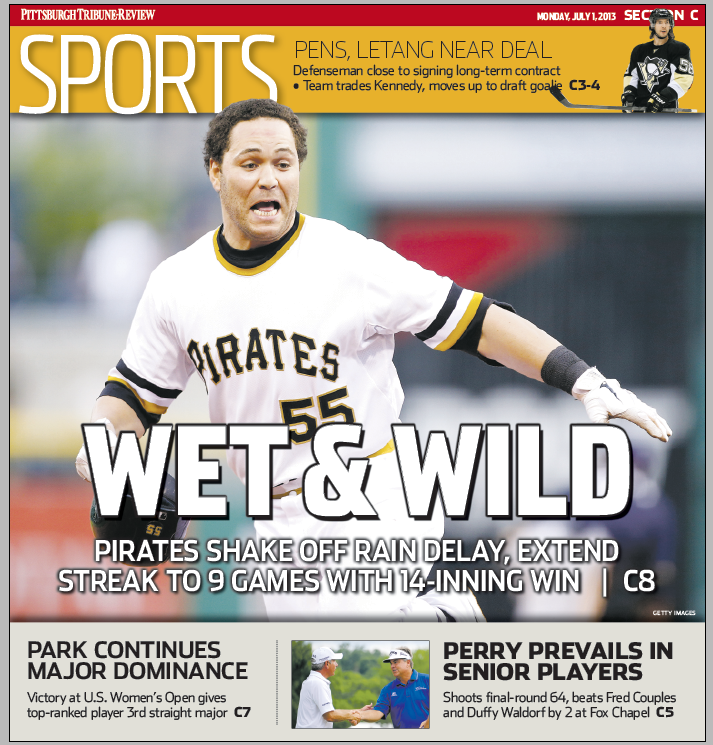 >> The Pirates are 51-30 at the halfway point. Or 21 games over .500.
The number 21 mean anything to anyone around here?
Yeah, thought so.
>> If you missed the Sunday column on Ray Searage, then we're just not friends anymore.
>> We talked a lot of ball on WPXI-TV's The Final Word last night. That link will take you to all four segments broken into individual clips.
>> Pitt joins the ACC with much gusto, Jerry DiPaola reports.
>> I'll visit with TribLIVE Radio today at 11:30 a.m.