By Dejan Kovacevic | Trib Total Media
The Sunday column is an extra-length piece on Jason Grilli. My deep thanks to the many parties involved in putting it together, not least of whom was the man himself.
Below is a pic I snapped of Grilli and his youngest of two sons, Jayden, at PNC the other day …
Hope you enjoy reading it half as much as I did writing it.
Here's the Trib's full Pirates coverage.
Here's today's front page …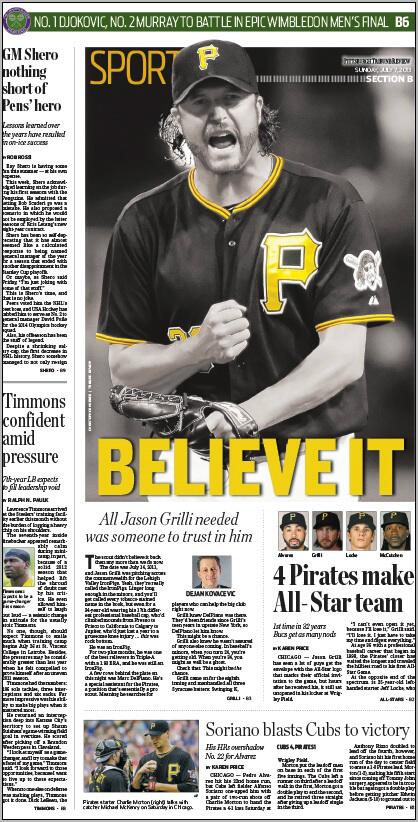 And here, for anyone who might have missed it earlier in the week, was the wonderfully spontaneous exchange involving Grilli and Ray Searage …
There are a lot of good stories to be had in this business. Only one Grilli.