By Dejan Kovacevic | Trib Total Media
>> The Wednesday column from PNC Park wonders if the Pirates' adversity might actually help.
Leave it to me to be the ray of sunshine in the equation!
Oh, and speaking of rays of sunshine, this game was delayed one hour, 42 minutes for a weather pattern that never hit PNC Park. It did affect the South Hills and other areas, but not Downtown.
At 7:05 p.m., when we should have seen the first pitch, these were the skies above …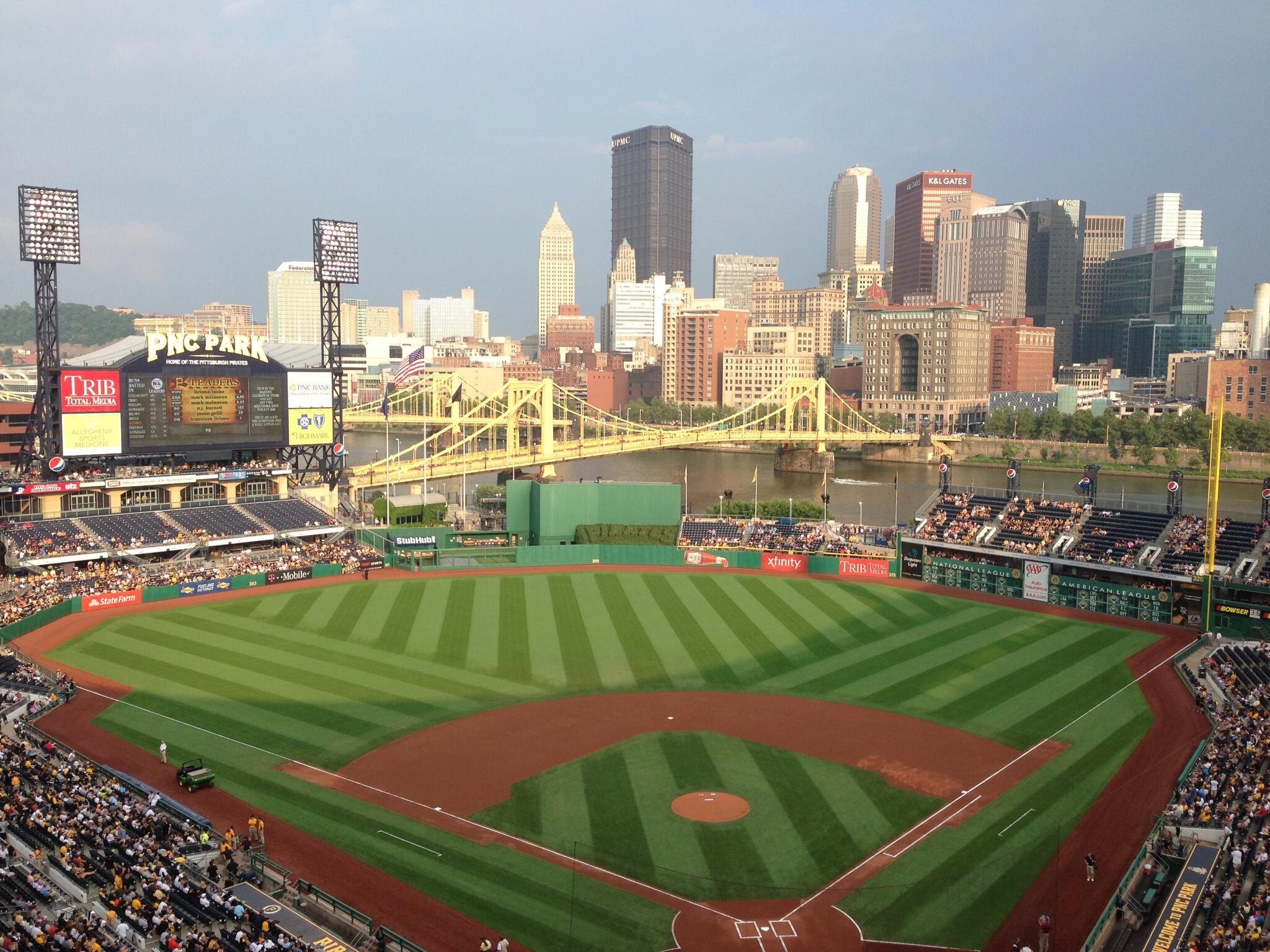 That's known in advanced meteorology as "sunshine."
Say what you will about the merits of that, but I've always held the view that sporting events should start on time and not be delayed or postponed until there is actual cause. In baseball in particular, with the home team (peculiarly) in control of the first pitch, there never should be any consideration given to delaying or postponing any game for reasons beyond the safety of the participants and the patrons.
Let me put it another way: You can't put off a game because you're protecting Gerrit Cole.
Nothing in the rules permits that.
And if teams around baseball — not just Pittsburgh — continue to abuse their responsibility for when a game should begin, the folks in New York would do well to take heed.
>> The Pirates played a long one against the A's. Rob Biertempfel reports.
Cole pitched better than his fate, and here's some of what he had to say afterward …
Here are official game highlights from MLB.com.
>> Oh, please, don't come to me about the Pedro Alvarez snub from the Home Run Derby. It's stupid, but it's also nowhere near as significant as some — including employees of the Pirates — are drumming up. It's a skills competition, a glorified game show, nothing more.
It's a contending organization now. Try acting like it.
>> If you missed it, here's yesterday's TribLIVE Radio show podcast featuring special guest Aaron Donald, Pitt's outstanding defensive tackle.
>> Ray Shero's father, Fred, was elected posthumously to the Hockey Hall of Fame. Rob Rossi has it.
The rest of the class is exemplary — Chris Chelios, Brendan Shanahan, Scott Niedermayer — but I'll continue to pound the drum that this Hall can't continue to have the same embarrassing North American slant it's shown forever. Not electing Sergei Makarov and/or Alexander Mogilny isn't just a slap to Russia or to the European brand. It's an insult to hockey fans everywhere.
>> I'll visit with TribLIVE Radio at 1:30 p.m. to talk baseball.