By Dejan Kovacevic | Trib Total Media
Morning, Lunatics …
>> The Friday column tries to size up the challenge the Pirates face in the second half that begins very much in earnest tonight in Cincinnati.
I'm especially appreciate of the National League players from other teams who answered questions about the Pirates for this piece and another one earlier in the week. Not everyone is wild about doing that sort of thing.
>> The weekly chat covered the usual cornucopia of Pittsburgh sports.
>> I'll be over at Riverhounds-Wigan tonight, very much looking forward to an international friendly on home soil. (Sounds so dramatic.)
Tickets were pretty expensive for this, around $50, but it's tracking toward a sellout, which would be impressive in light of this having been announced a month ago and not being part of the season-ticket plan.
Good show, as they say across the pond.
Loved this shot of Wigan's training session last night from the club's official site in the U.K. …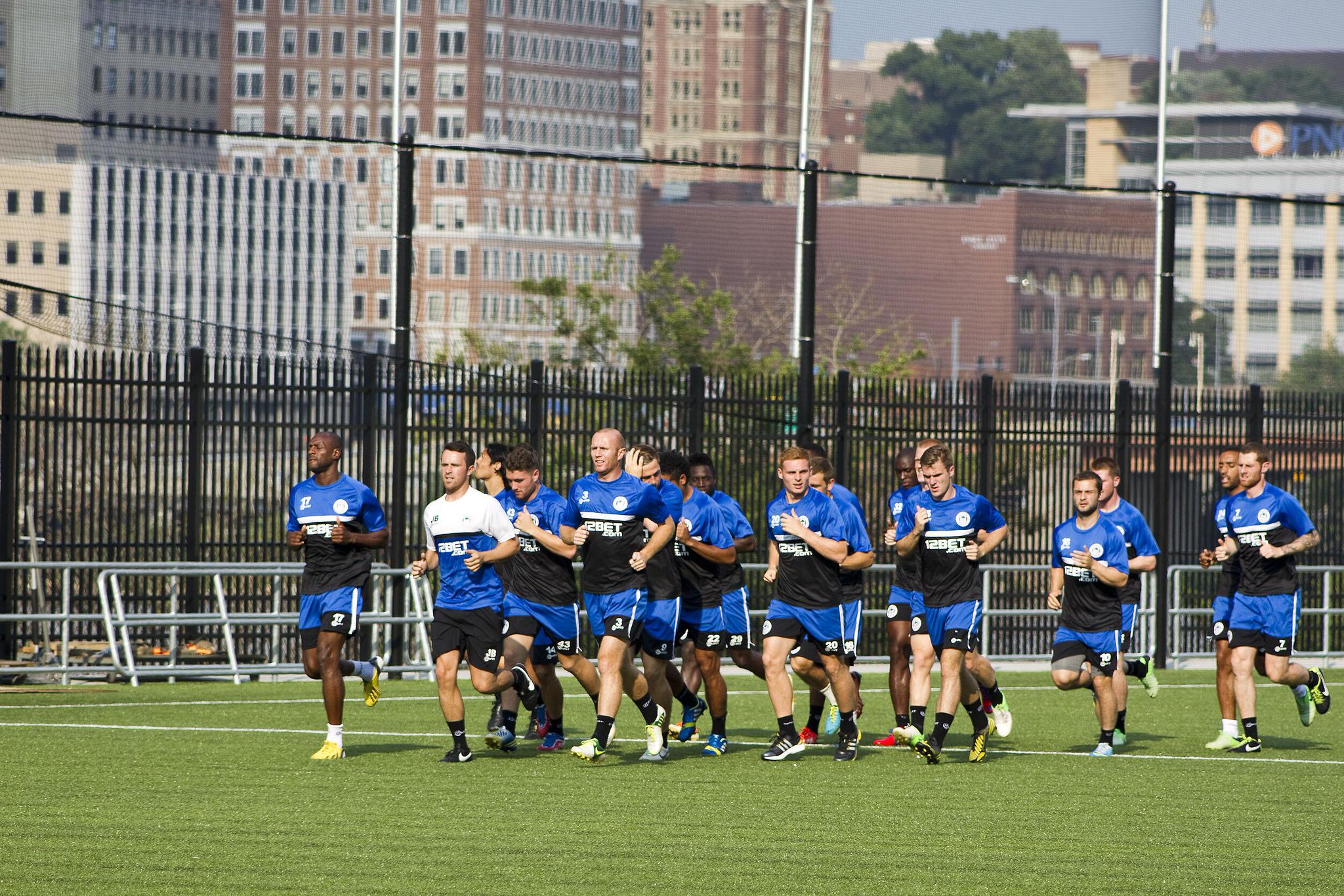 >> I'll next head over to the Penguins' development camp this morning and again for the main event tomorrow, the scrimmage at 3 p.m. at Consol. It's a golden chance — really, the only chance — to see all of the team's top prospects in a singular competitive setting. And, from your perspective, the scrimmage is free, as is the parking in the old Civic Arena lots.
You will want to arrive at least a little early, though. Thousands will be there.
As always, ignore the forwards and watch the defensemen, kids.
Here's Josh Yohe's written report from yesterday, plus his Mister Rogers-esque video …
>> Remember Cam Heyward? Well, he hopes to make a real impression on the Steelers that really keeps him on the field in 2013. Ralph Paulk reports.
One week until the athletes report to Latrobe, by the way.
>> RIP, Simmie Hill. The best basketball tales told in Western Pennsylvania almost always involve the legendary Midland teams in one form or other. Chris Harlan has the obit.
>> I'll check in with TribLIVE Radio at 11:30 a.m. You're one click away from doing likewise.