By Dejan Kovacevic | Trib Total Media
The Pirates have just acquired Justin Morneau from the Twins in exchange for Alex Presley and Duke Welker, and all I have to say to that is precisely two words.
All in.
Yes, in the same connotation as last summer's 'All in' admonishment.
Yes, in the same connotation as last month's 'All in' challenge to acquire Morneau.
Yes, in the same connotation as this week's 'All in' closing tease to add Morneau even after getting Marlon Byrd and John Buck from the Mets for two prospects.
Say it with me: All in.
So before getting into any of what Morneau might mean to this lineup and this pennant race — and it's considerable — it only seems fair to start with a few tips of the cap …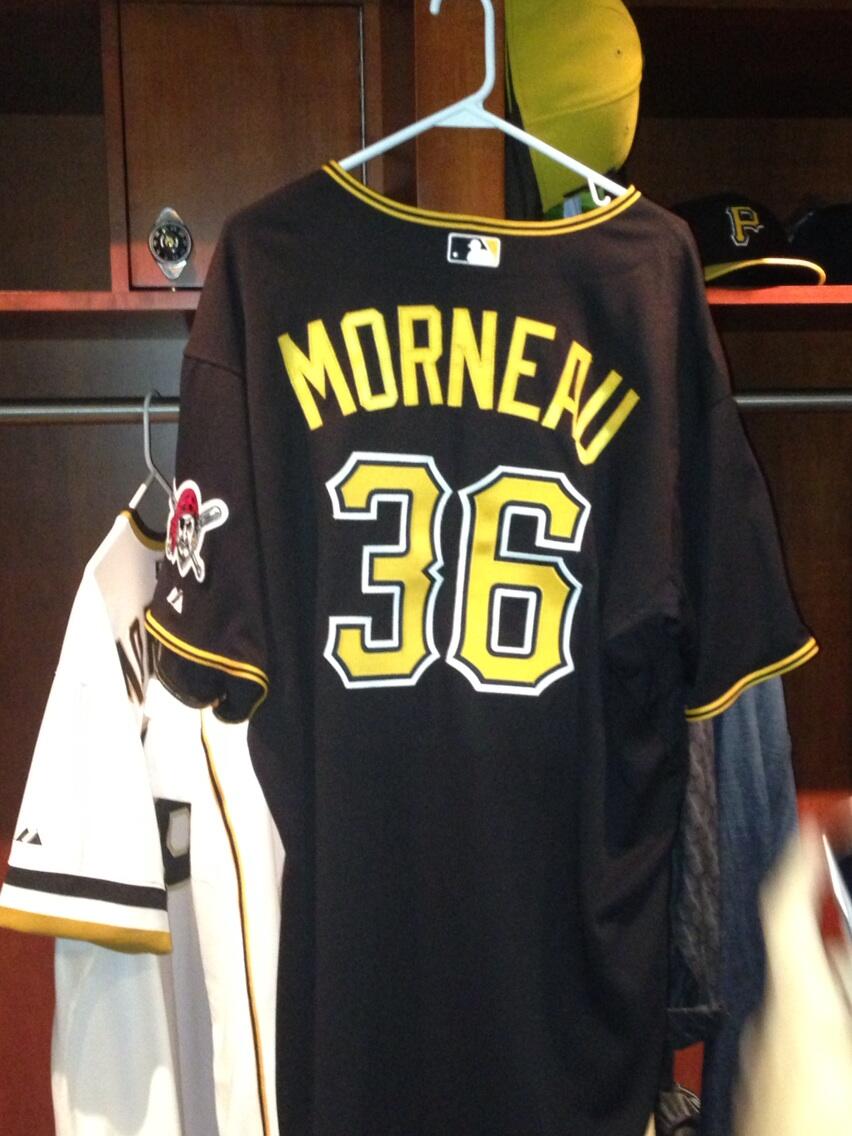 To Bob Nutting, for stepping up with the cash. And I mean seriously, I never want to hear another syllable about the cheap thing. The owner told me back in spring training that he wanted his front office to spend their allotted payroll up front this year rather than stashing away for the deadline. That tells me this money toward Morneau is out of budget.
Good for him.
To Frank Coonelly, for overseeing a process in which it has to be extra-tempting for baseball  men to make baseball trades sooner than necessary. He's been too prudent in the past. Not this time.
Above all, to Neal Huntington, who just capped the greatest career reversal I've ever covered with a magical offseason, then, yes, finished the job.
Want two words to describe what Huntington just did?
Ray Shero.
This is what needed to be done.
This is what the fans of Pittsburgh deserve.
This is a complete recognition and appreciation of all that's occurred this summer, on and off the field, as well as of the opportunity that lies ahead.
Stop right here, and tip the cap to all three.
If you're a baseball fan, nobody needs to tell you much about Morneau. If not, here's his official page with all the goods. Boiled down, he was the 2006 American League MVP, then was slowed by injury and mostly struggled before the current strong second half in Minnesota. As I've written in the pleas this month, the scouts watching him will support that the output is real. He looks healthier, stronger, quicker than in years.
Here's the upper-deck blast he hit last night in Arlington for a look.
As with the Byrd/Buck trade, forget any long-term implications. Doesn't matter. All of them can walk as free agents, the Pirates can come away empty-handed, the players they sent out can become stars, and these trades are still winners. For the simple reason that this is what winning teams do when they get the opportunity. They get bold. They go for it. They give their manager and players the best tools with which to get it done.
Nutting, Coonelly and Huntington did exactly that. And they didn't hold back.
All in.
I've got two more words for what now should be the Pirates' next goal, but I'll hold off on that.
PHOTO: Will Graves/AP