By Dejan Kovacevic | Trib Total Media
>> The Sunday column pinpoints one pivotal move by one pivotal figure a year ago that pushed the Pirates to where they are today.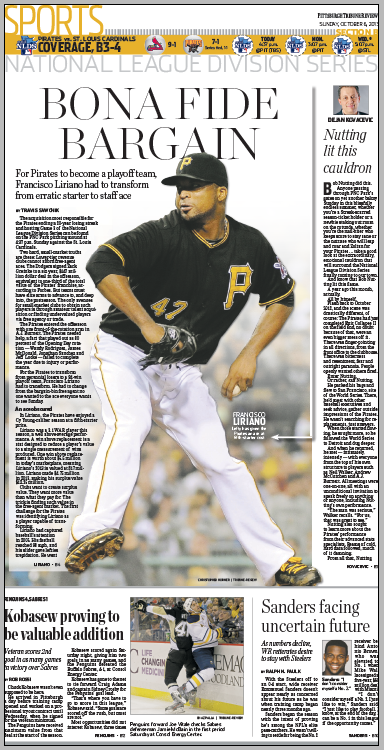 Here's our full Pirates coverage, headlined by a Francisco Liriano feature from Travis Sawchik and stuff on Marlon Byrd's future by Karen Price.
Here's Cardinals news from the St. Louis Post-Dispatch.
Here are official game highlights from MLB.com.
Photo gallery by Chris Horner.
I'll be back at PNC Park to cover Game 3, then much later appear on a live edition of WPXI-TV's Subway Final Word that should start around midnight. Depends on when the NFL ends.