By Dejan Kovacevic | Trib Total Media
ST. LOUIS — Morning, Lunatics …
>> The Thursday column from Busch Stadium and … well, you know.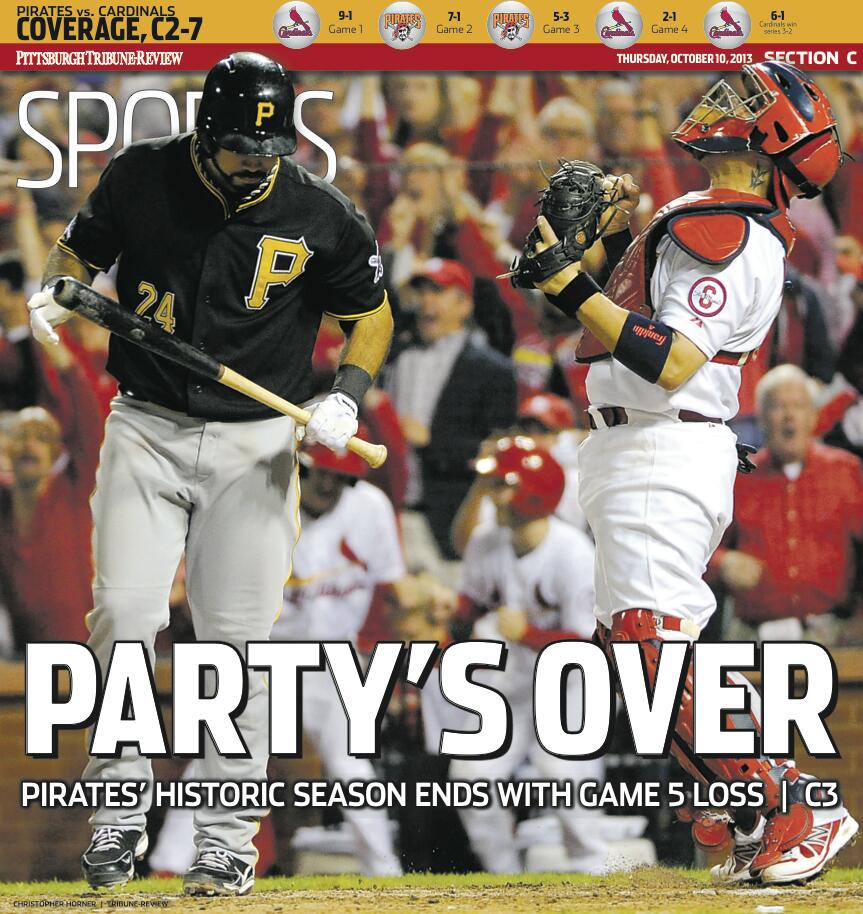 The game story, by beat man Rob Biertempfel.
Some of what Pedro Alvarez had to say …
Contact is critical, and the offense had precious little, by Travis Sawchik.
Adam Wainwright is really good. Karen Price has that.
Photo gallery by Chris Horner and Chaz Palla, including this Horner shot of Neil Walker …
Here's our full Pirates coverage.
Here's Cardinals news from the St. Louis Post-Dispatch.
Here are official game highlights from MLB.com.
>> Ryan Clark sure is bombastic for a guy playing on a defense with zero takeaways. Alan Robinson reports on Clark's latest kerfuffle, as well as Ben Roethlisberger's reaction.
Some video of Clark …
Here's our full Steelers coverage, including the return of Stevenson Sylvester.
Here's Jets news from the Newark Star-Ledger.
Here are official game highlights from NFL.com.
>> Olli Maatta is damned good, by Josh Yohe. I know a guy who concurs and who feels very strongly this kid is ready to play in the NHL — full season — right now. But if I identified that guy, I'd be kind of piling on, since all this guy does is talk about Maatta.
Here's our full Penguins coverage, including updates on Kris Letang and James Neal.
Here's Panthers news from the Fort Lauderdale Sun-Sentinel.
Here are official game highlights from NHL.com.
>> Pitt's opposing coach, Frank Beamer, is Jerry DiPaola's topic.
>> Allen Robinson leaving Penn State for the NFL? Chris Adamski examines.
>> I'm going home, then up to State College for the Michigan game, then  across to East Rutherford for Steelers-Jets, and very much looking forward to it all.