By Dejan Kovacevic | Trib Total Media
Morning, Lunatics …
>> The Monday column puts into print an issue in sports that bugs me as much as any: Gary Bettman's willful ignorance about all that the NHL loses through its lack of scoring. And it proposes one really simple solution.
Purely by coincidence, Rob Rossi's piece on the Penguins focuses on needing more scoring. Love it when that happens.
Herb Brooks will live on in Sochi, by columnist Joe Starkey.
If you missed last night's Subway Final Word on WPXI-TV, the opening segment featured Mark Madden, Josh Yohe and I rumbling and ruminating over the notion of trading Kris Letang. Alby Oxenreiter was host.
Here's our full Penguins coverage, including all you need for tonight's home game with the Sabres.
Here's Sabres news from the Buffalo News.
Here are official game highlights from NHL.com.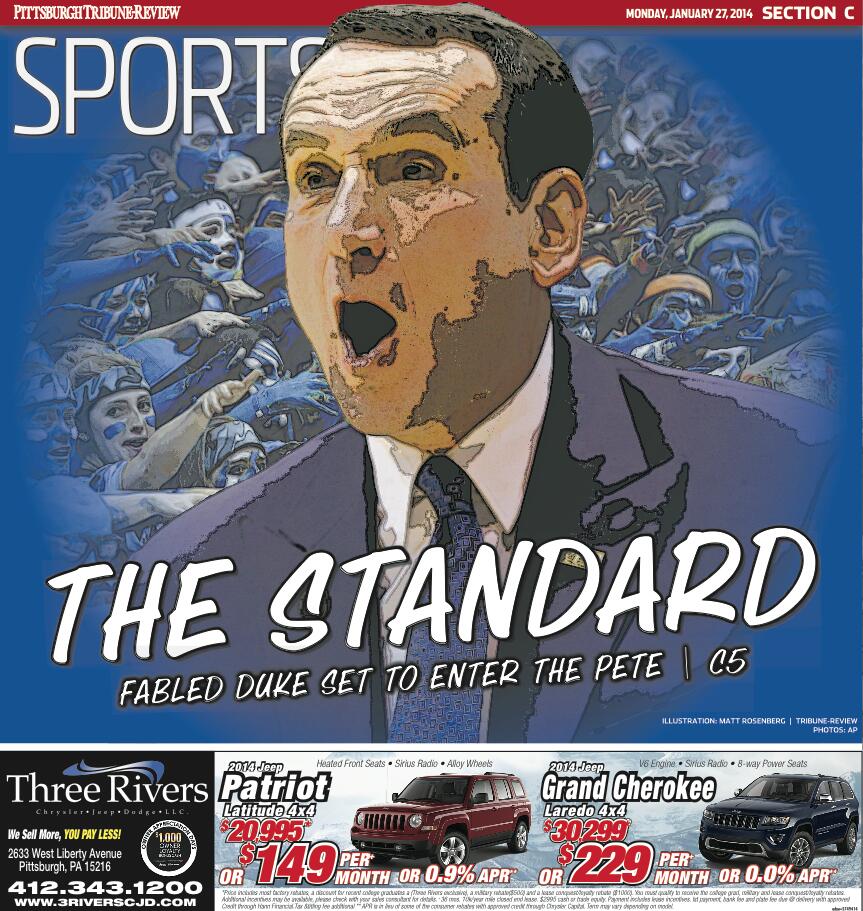 >> Mike Krzyzewski walks the court at the Pete tonight, you might have heard. Beat man Kevin Gorman has the preview.
If you missed it, the Sunday column I wrote from Maryland also looked ahead to Coach K and Coach J. Absolutely loved the passion the players showed for Jamie Dixon.
I'll be up there to cover the game for an extra Tuesday column.
Here's our full Pitt coverage.
>> Two of the Steelers' linebackers are heading in opposite directions, by Mark Kaboly.
Next season's schedule will be light on travel, by Alan Robinson.
Here's our full Steelers coverage.
>> I'll visit with TribLIVE Radio at 11:30 a.m., probably go back to sleep, then head up to the Pete.