By Dejan Kovacevic | Trib Total Media
SOCHI, Russia — Доброе утро, Lunatiks …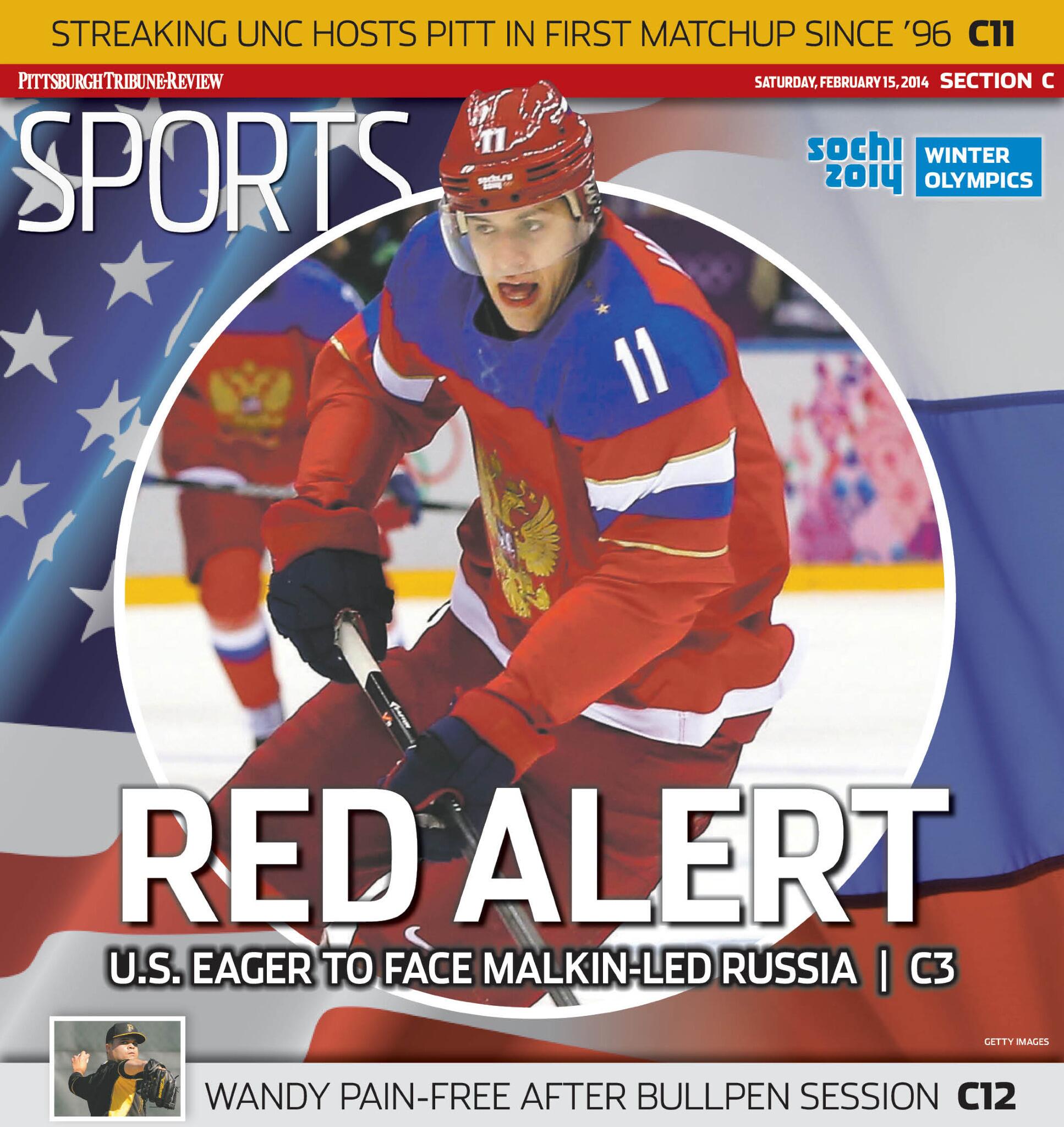 >> The Saturday column is about U.S.-Russia and preparing for 'The Bully' pictured above, but it's also about the bigger picture of the inherent weirdness of teammate plotting to defeat teammate.
The daily Sochi Hockey Notebook looks at Paul Martin's 'emotional' Olympic debut, Sidney Crosby's new linemate and a surprise tournament leading scorer.
Here are all eight videos for Channel 11 News so far, including the latest one on the variety of food available here …
I'm also doing weekday reports for TribLIVE Radio, and the Friday podcast was culled from a phone interview with Ken Laird. Used Apple's FaceTime, and it worked just fine.
Here's the Trib's Olympics page.
Here's the official Sochi 2014 page. This has all the schedules and results.
Here's the official U.S. Olympic team page.
Here's the official NHL Olympics page.
And here's NBC's Olympics page with all the highlights.
>> Trying to find soft and fluffy language to tell a tale about toilet paper is no picnic, but here goes: The Russians, concerned about clogging drains and the sewer system, would prefer that you dispose of your used paper in a small tin basket provided in every bathroom and every stall. In fact, they often demand it in strongly worded signs.
Presumably, that's because few are following the order. And presumably, few are following the order because … ewwwww.
The punch line to this is that the cans are now commonly being referred to as the Poo Tin.
Think about it.
>> Oh, and if you're in the mood for a cheap laugh at my expense, the Wall Street Journal covers my continuing futility at trying to access the 'hidden Starbucks' NBC keeps to itself  here.