By Dejan Kovacevic | Trib Total Media
SOCHI, Russia — Доброе утро, Lunatiks …
>> The Monday column breaks down the hockey tournament as the medal round becomes set. And the new favorite in the tournament is …
If you missed them over the weekend — and I know you're better than to wait to read stuff on company time, but just saying — I wrote extended pieces about T.J. Oshie's signature shootout and about the Russians finally warming up to the Games.
The daily Sochi Hockey Notebook looks at Chris Kunitz's demotion, Sidney Crosby vs. Teemu Selanne and more.
Here are all eight videos for Channel 11 News so far.
I'm also doing weekday reports for TribLIVE Radio.
Here's the Trib's Olympics page.
Here's the official Sochi 2014 page. This has all the schedules and results.
Here's the official U.S. Olympic team page.
Here's the official NHL Olympics page.
And here's NBC's Olympics page with all the highlights.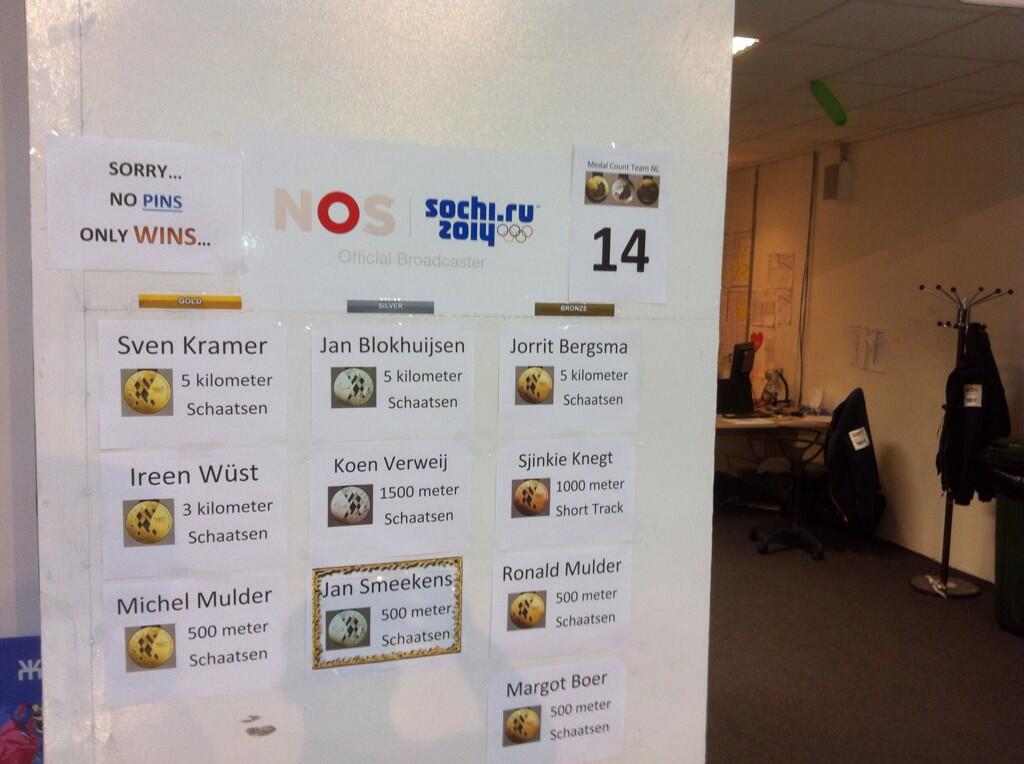 >> As people get settled, their surroundings become more like home and … well, the sense of humor emerges a bit, too.
The lack of Olympic pins in Sochi — until the past weekend, when a few started to pop up — prompted the Netherlands delegation offices to post the following sign on their door: 'NO PINS. ONLY WINS'
It was accompanied, of course, by a visual listing of all their many speedskating medals here to date. The Dutch live for the long track.
Not to be outdone, the neighborly Finns, a few doors down, went with this: 'NO PINS. ONLY FINNS'
>> Back in that other hemisphere, A.J. Burnett spoke his mind about the Pirates. Rob Biertempfel reports from Clearwater.
Here's a bit of that session …
The Trib is beginning a video series that follows pitching prospect Jameson Taillon around spring training, and here's the first installment …
Here's the Trib's Pirates page.
>> This shooting slump is killing Pitt right now. Kevin Gorman reports.
In football, the Panthers' Tom Savage and Devin Street hope to impress at the NFL combine. Jerry DiPaola reports.
Here's the Trib's Pitt page.
>> If you missed it last night, WPXI-TV's Subway Final Word went at a few historical topics. Good fun.