By Dejan Kovacevic | Trib Total Media
SOCHI, Russia — Доброе утро, Lunatiks …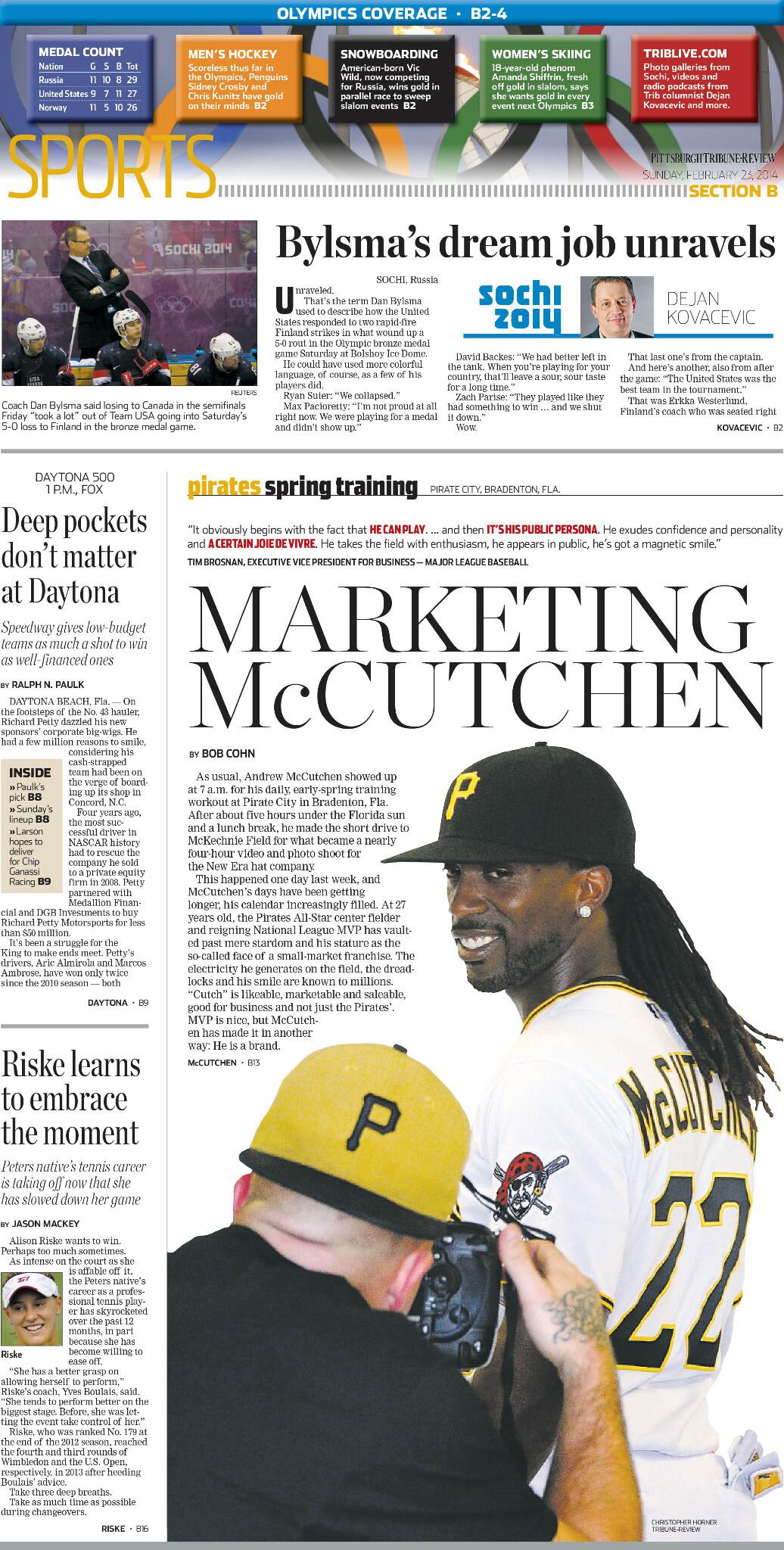 >> The Sunday column finds plenty of blame for the U.S. humiliation over the past couple days but spends much of it on Dan Bylsma.
I've also got a Canada sidebar on Sidney Crosby and Chris Kunitz going for gold, not goals.
And a Finland sidebar on Olli Maatta and Jussi Jokinen.
Here are all 13 videos for Channel 11 News. These were a lot of fun.
I also did weekday reports for TribLIVE Radio, and here's a bunch of audio clips from U.S.-Finland bronze last night.
Here's the Trib's Olympics page.
Here's the official Sochi 2014 page, with all the schedules and results.
Here's the official U.S. Olympic team page.
Here's the official NHL Olympics page.
And here's NBC's Olympics page with all the highlights.
>> The volunteers make any Olympics. These are the tens of thousands mostly young folks who, out of commitment to city or country or both, will invest a month of their lives working pretty much around the clock as goodwill ambassadors or more. They're everywhere and, almost without fail, smiling even through the roughest of days.
The difference in Sochi is that not a lot of people live in Sochi, only about 350,000. So these volunteers have had to come from all over Russia to be here, generally on their own ruble. One young lady named Sasha took three trains from north of Moscow to be here "because it was once in a lifetime." Another named Irina from south of Moscow said, "I needed to be a part of this." But that was early in the Olympics. I saw Irina again a couple nights ago, and she looked tired beyond words.
At every Olympic event, a special announcement is made over the PA system thanking the volunteers. It tends to bring one of the loudest roars, and it's understandable.
>> I'll be flying to Moscow tomorrow, then the good place the day after that.