By Dejan Kovacevic | Trib Total Media
PORT CHARLOTTE, Fla. — Morning, Lunatics …
>> The Friday column from the Pirates' spring training tells the tale of one richly emotional moment the team shared on its first day together since Game 5.
Here's a video done by the Trib's Chris Horner collecting some interviews I did with the Pirates about the video …
And here's the full six minutes shown to the athletes …
My thanks here to Kevin Roach, the Pirates' longtime video guy in baseball ops, and Tyler Graham, a Root Sports video guru, in his own right, for their work and cooperation in all this. They probably don't even know the value of what they've done just yet.
Joe Maddon, one of baseball's best managers, likens the 2014 Pirates' potential to that of his 2009 Rays. Travis Sawchik reports.
Ray Searage will someday rule us all, also by Sawchik.
Here's TribLIVE's Pirates page.
Here are official game highlights on MLB.com.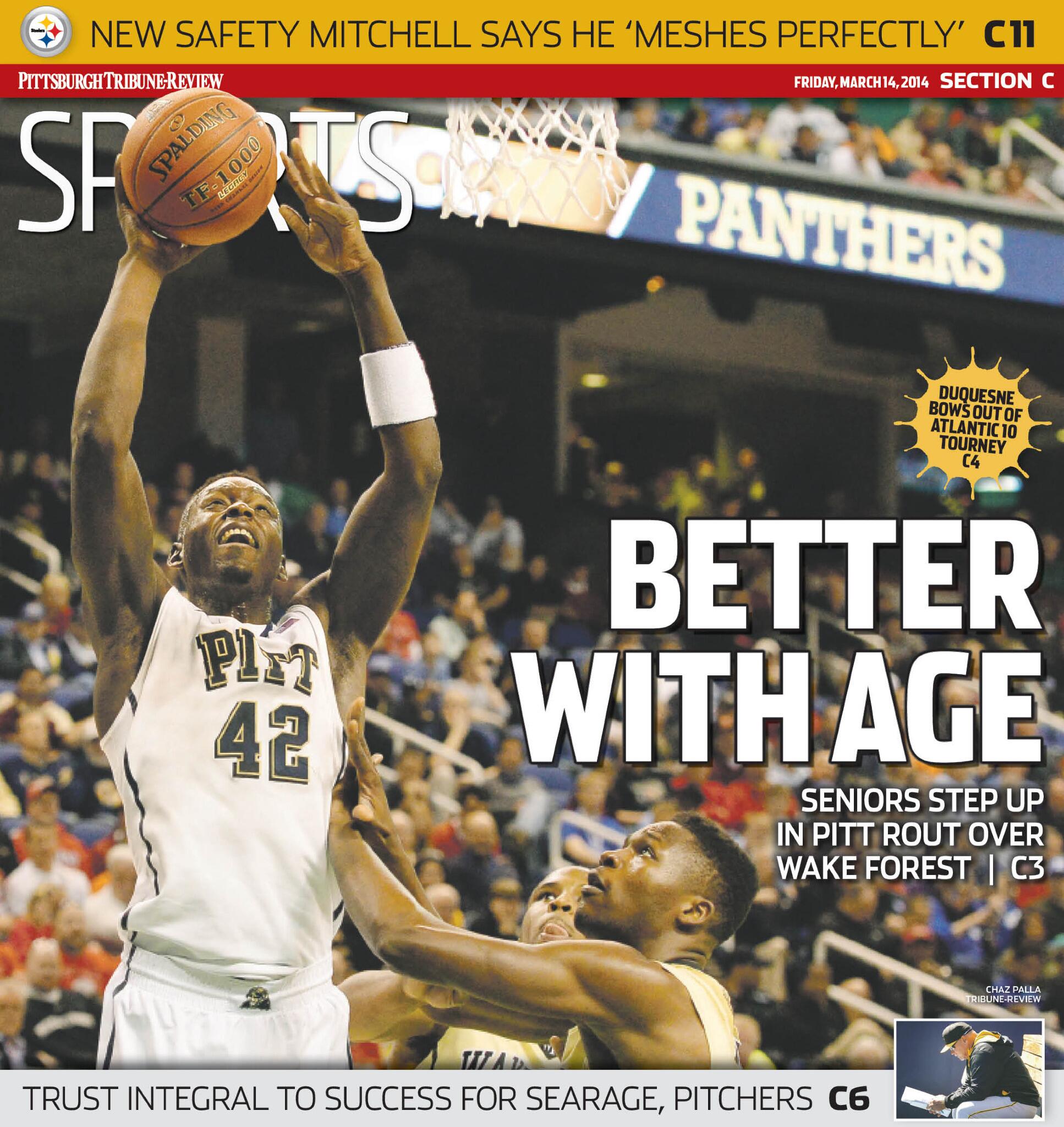 >> Lamar Patterson and Talib Zanna went wild on Wake in Pitt's ACC Tournament opener, Kevin Gorman reports from Greensboro. But rising North Carolina looms large in today's quarters.
Here's TribLIVE's Pitt page.
>> Down goes Duquesne in the Atlantic 10 first round. Larry Fleisher reports from Brooklyn.
>> Mike Mitchell met with the media back home at Steelers HQ, and Alan Robinson was there.
The losses so far have been no loss at all, writes Mark Kaboly on our Steel Mill blog.
Here's TribLIVE's Steelers page.
>> If it seems like the Penguins are having a long time between games — the Flyers are next tomorrow — the Sochi Six won't be complaining about it.
Mobile defense is more than a luxury, writes Jesse Marshall on our Chipped Ice blog.
Here's TribLIVE's Penguins page.
Here are official game highlights on NHL.com.
Here's the latest on the Flyers from the Philadelphia Inquirer.
>> Our weekly chat will return today at noon, right here on the blog as always. As soon as you see the post go up, feel free to submit an entry. All topics finally welcome again, though I'll probably lean more toward baseball since I'm down here.