By Dejan Kovacevic | Trib Total Media
Morning, Lunatics …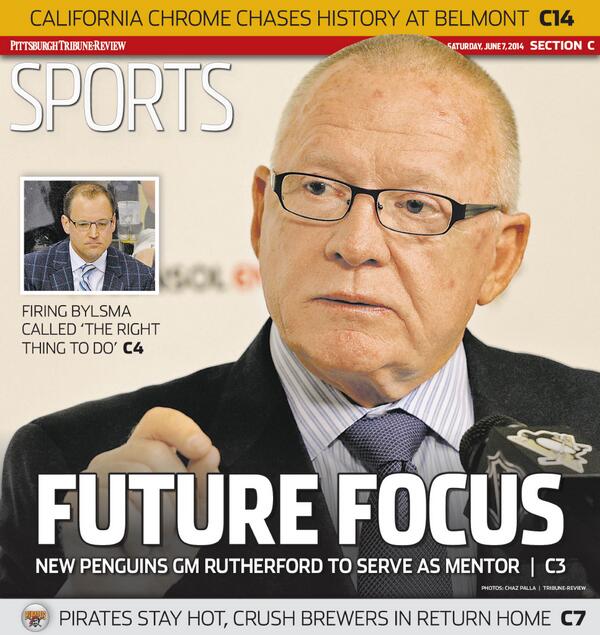 The Saturday column takes no issue with Jim Rutherford, in large part because he really isn't the issue.
News coverage of the big day, by beat man Rob Rossi.
Rutherford and David Morehouse sit for an interview with Rossi. This took place after the main press conference, some snippets of which you can see right here:
Dan Bylsma is finally fired, by Josh Yohe. So who's next? And when?
Here's TribLIVE's Penguins page and our Chipped Ice blog.
There also was much coverage in the Raleigh News & Observer, as you'd expect, including excellent material from Peter Karmanos, the Hurricanes' owner and longtime friend, expressing concern about Rutherford's stress level.
Look for even more from our hockey guys in Sunday's Trib.
Here are official Stanley Cup final highlights on NHL.com.
Thank you, as always, for reading. I'll be off today, back at it tomorrow at PNC Park, then much later in the day at WPXI-TV's Subway Final Word.