By Dejan Kovacevic | Trib Total Media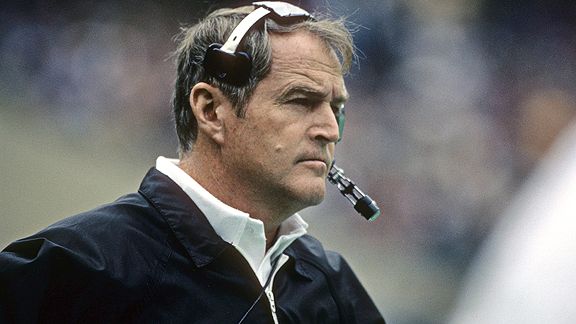 Charles Henry Noll, Pittsburgh's greatest coach, football's greatest coach, died Friday. Jerry DiPaola, who covered Mr. Noll, has the obituary. There's also a career appreciation, by DiPaola.
Below is the Trib's front sports page for Saturday …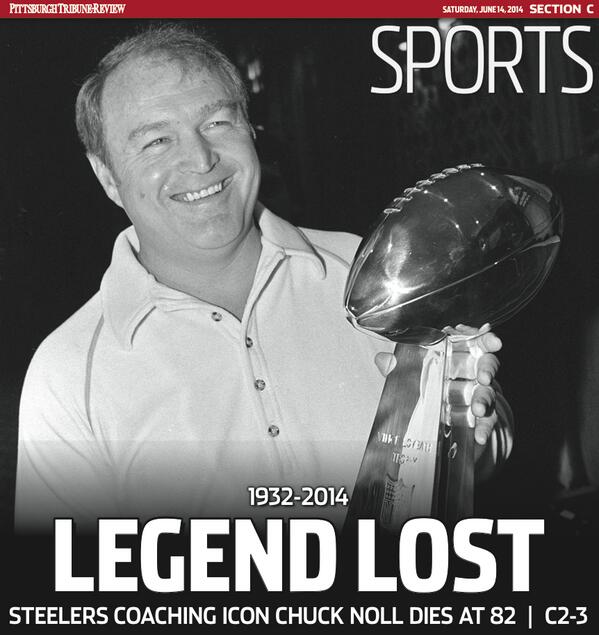 Here is Mr. Noll's tribute on the Steelers official site.
Here is Mr. Noll's bio on the Pro Football Hall of Fame official site.
Here is Mr. Noll's coaching ledger from Pro Football Reference.
Here is Mr. Noll's obit aired early this morning by our news partner WPXI-TV and Alby Oxenreiter …
WPXI-TV also will air an hourlong special Saturday, 8-9 a.m., and the Trib will have continuing coverage throughout the weekend, with much, much more in print and online.
This forum is yours. I'm inviting all readers to share their thoughts on Mr. Noll and the Super Steelers, with a special invitation to all of the Nation's many bloggers to link to pieces they might write. I'll work to call special attention to them in the comments section.
I'll also ask that, in this post alone, we respectfully stay on the topic of Mr. Noll.
Deepest condolences to all of Mr. Noll's family, friends. In addition to wife Marianne, he is survived by son Chris and grandchildren  Katie and Connor.