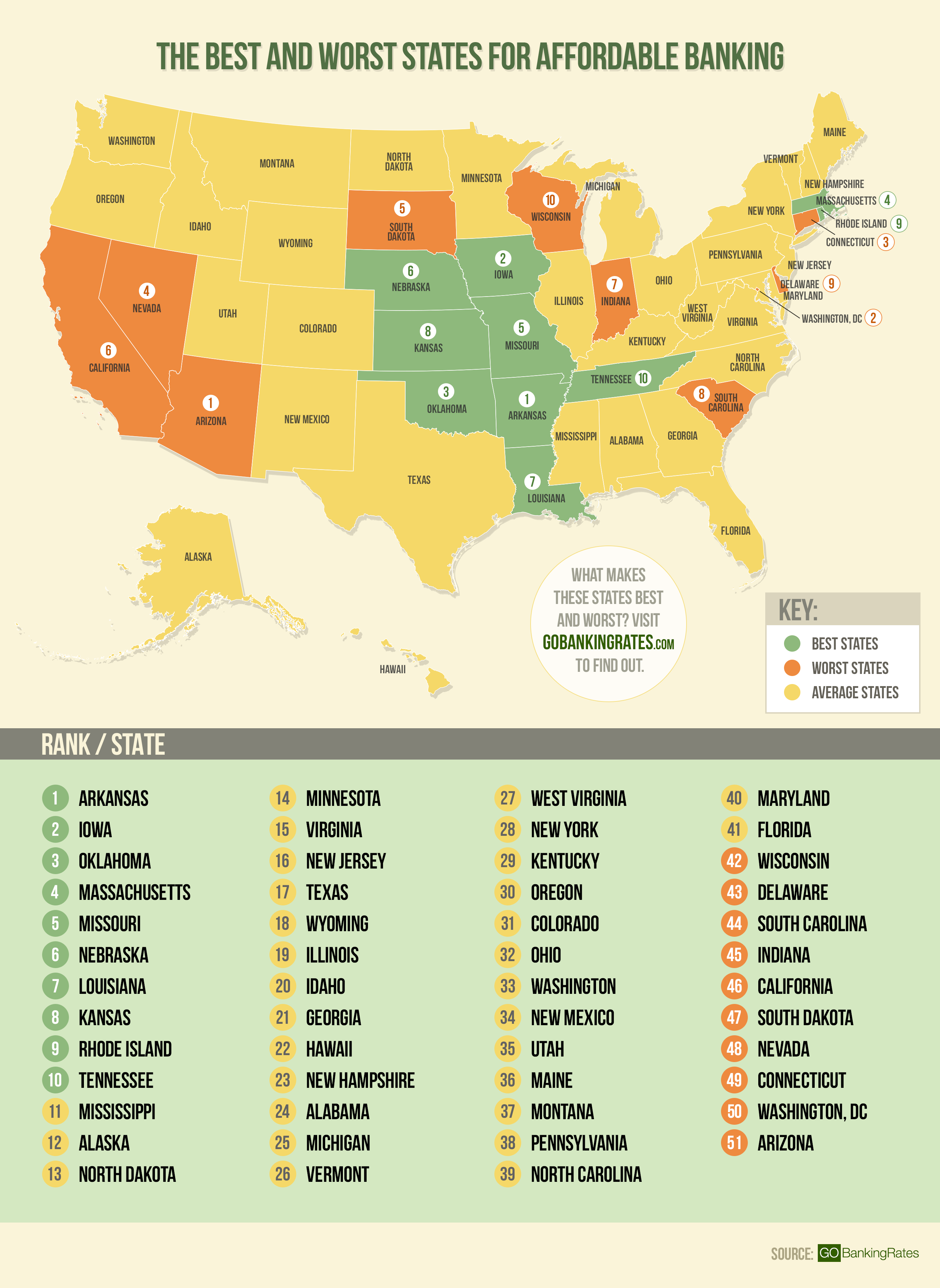 Infographic provided by GOBankingRates.com.
We know how affordable our region is, but Pa. falls in 38th place when GoBankingRates.com took a look at how much customers are charged in fees or earn in interest at financial institutions.
Arkansas offers the most consumer-friendly rates, with a minimum balance of $395 required to avoid all checking fees.
In the worst state, Arizona, you'd need to have an average of $5,193 in your checking account to go fee-less.
Jason Kincy of Arvest Bank, says, "A key factor is that Arkansas is served by many small community banks or mid-size banks, with very few national banks having a large presence."
Still, the average overdraft fees don't vary much. Bounce a check in Arkansas and it'll cost you about $29, and in Arizona only $4 more.
Read more here.
h/t Moneywatch
Comments
comments